Creating healthy homes is the key issue in the New Zealand residential sector, due to the high demand for healthy homes led to the birth of Dominee Windows & Doors System aiming to provide New Zealanders with the best quality bespoke thermally broken windows. Our products provide warm and excellent quality homes to Kiwis while emphasizing health over low-cost materials.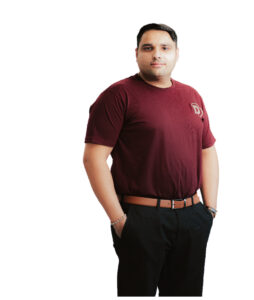 The founder of Dominee Windows and Doors System, Jatinder has extensive amount of knowledge gained through experience handling various projects in the high-end Residential and Commercial sector, ranging from a few hundred thousand to multi-million dollar builds. Jatinder oversees the company's day-to- day operations in his leadership role as he is very hands-on and is engaged from the conception stage through the project handover to provide a high-quality output for all customers. While his wife Jeralyn is a key part of the company's operations and professional knowledge base.
Jeralyn manages the company's accounts and administration. She has numerous years of finance and accounting experience. She has worked in different countries around the world, which has given her a lot of hands-on experience to contribute towards company's success.
Jatinder and Jeralyn always go above and beyond to find a solution for customers certain requirements and preferences whether it is a customized or standardized solution to make your dream project come to reality.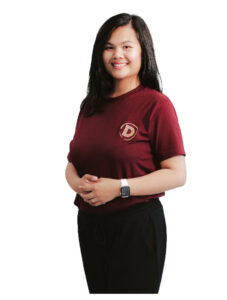 Dominee Windows and Doors System is committed to maintain the highest level of professionalism, integrity, honesty and fairness in relationships with our clients, suppliers and subcontractors. Our aim is to provide high quality of service to our clients at reasonable and current market competitive rate without compromising the quality of our work. We are persistent to not only limit our products but to continue to innovate our products to offer to our customers.
To be the leading manufacturer of bespoke steel & brass windows in New Zealand, with the mindset of being others-focused through supporting our employees, clients and to strive in improving people's living and value of their homes. In all we do, we have a long-term and steady growth mindset. We place a premium on productivity, innovation, and a never-ending desire to achieve the best output as much as possible for our customers.
We ensure Health and safety of our Employees by:
Establish an active workplace health and safety checks

Making regular safety inspections

 Keep employees informed about safety inspections, injury and illness statistics, and other safety-related issues
Keep our word to the customers and our coworkers.

Maintain regular contact.

Hold each other responsible.

Strengthen friendships and partnerships.
We keep our words. That help us establish a solid reputation you must deliver on your promises.

Keep our commitments

Pay attention to our environment

Stay focused on surrounding environment

Take responsibility
Respect one another, be it a client or a colleague.

If one of the team members stumbles or falls down, be fast to lift them motivate and support them while guiding them.

We're all here to help our clients.

Making it an experience they'll want to tell their friends about.
Our work is driven by a strong desire for excellence. By setting a positive example each of us inspires the rest of the team to realize and value the importance of their dedication.
At Dominees Windows and Doors System we stand by our:
Exceptional client service

Decisions based on solutions

Approach to selling that is educational

Work ethic and commitment

Every activity should be guided by the Golden Rule.
We aim in being an active and responsible collaborator and active member in the communities where we do business. We want to actively help our community in meaningful and measurable ways as our company grows.
Quality guarantee and warranty
On every task we do, our name, reputation, and honesty are of the utmost importance. All windows and doors installation and custom projects by Dominee are guaranteed against defects in supply and installation. For warranty information on your project, please contact us. If there is an issue with your contract's warranty, we will handle it personally and promptly. We are adamant about producing having satisfied happy clients.
We're always on the lookout for good folks to join our team as we expand. Contact us for an interesting and rewarding position if you are self-motivated, keen to learn, and share our commitment to excellence, services, affordability, and fairness to all.
"Everyone at Dominee Windows is an integral part of the team and treated as family. Our utmost priority is to give our highest attention and skilled tradespeople with 100% care and commitment working on your project to ensure the highest quality outcome."
Dominee collaborates closely with architects on bespoke initiatives and can even create goods to meet the needs of individual consumers. Feel free to contact us immediately to discuss your custom requests.