Luxury lies in the detail.
We offer 4 different materials and 8 finishes for our windows and doors. We are proud to work with Secco Sistemi, featuring natural, premium and sustainable materials without compromising on strength, durability and maintenance ease.
A highly resistant steel that is capable of self-passivation, meaning that your steel will protect itself with a surface layer of oxide, preventing corrosion from marring your finished product.
With its self-protective properties given by the patina on the surface of corten steel, corrosion is stopped in its tracks and is not able to spread. Patina ages beautifully as it naturally takes on the colours and shades that demonstrate the passing of time without looking rusted.
Compared to your standard steels, corten steel is superior in its anti-corrosion potential. Its resistance to corrosion is 6-8 times higher than regular steels, coupled with double strength resistance to tensile strength. These must-have features allow corten steel to be used in large and heavy high-performing fixtures, all while retaining the thin aesthetic of the sections.
With their technological and stylish hindsight, Secco Sistemi was proudly the first company to utilise corten steel in the widespread production of fixtures and frames.
Made from cold working of the OT67 copper alloy at its rough stage.
100% reusable, brass is the sustainable benchmark of metals. The striking colour, shine and resistance to corrosion makes for a perfect solution for projects in both modern and traditional designs.
Glossy or burnished brass finished give off an air of elegance and refinement, timeless class and luxury. The natural oxidisation of brass that occurs makes it an ideal match for complicated natural conditions, such as in a maritime structure battered by sea winds, water and salt.
Secco Sistemi's brass uses the alloy OT67 in which the high percentage of copper (67%) guarantees significant resistance to corrosion, while the zinc (33%) improves the mechanical properties of hardness and breaking load.
Pre-treated, cold-rolled stainless steel ensures maximum quality for your projects. Stainless steel is extremely durable and does not rust when exposed to environmental changes, making it a highly durable and low maintenance material. The mechanical features of stainless steel mean that you can break it up into smaller pieces, lessening its visual impact while retaining the structure's strength.
Secco Sistemi Specs: With thermal conductivity 10 times lower than aluminium, thermal break elements have a low transmittance value. Secco Sistemi uses two types of stainless steel to produce its sections: the more common 304 – with a satin finish – and the 316L, ideal for maritime environments with a scotch-brite or gloss finish.
Due to steel's impressive strength and technical properties, you can achieve thin but strong high-performance profiles without overwhelming the overall look of the design. With such a versatile material your designs could be illuminated by the light properties of galvanised steel, creating stunning transparency and brightness. Make your fixtures a talking point with Secco Sistemi's range of galvanised steel products.
Secco Sistemi Specs: The steel used by Secco Sistemi to produce its profiles is the alloy FeP02, with hot zinc covering GZ200 (200 g /m3 on both sides) that ensures protection from oxidisation both internally and externally. The subsequent skin passing of the layer of zinc provides an ideal finish that guarantees better adherence during the painting process; this is carried out with polyester powder coating (furnace-baked at 180° C).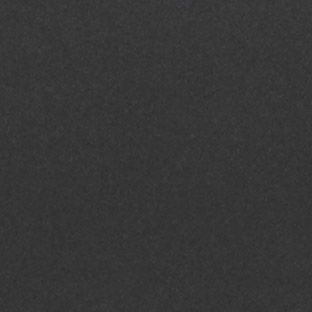 Why Choose Dominee Products?
Dominee works closely with architects on customised projects and can even develop products to better suit customers' specific requirements.
Talk to us today about your bespoke orders.